A big 'Thank You' to our Trustees
The Seminole County Chamber is proud of the support it receives from many of the top businesses in the region. Nearly two dozen companies have stepped up and said they want to be a part in growing this chamber and our community. Trustee members represent the highest level of commitment a member can make to our chamber.
ADVENTHEALTH
AdventHealth is dedicated to providing the highest level of care, the latest technology and most advanced screening to those in our community. We work one-on-one with our neighbors, families and friends to improve overall health and wellness. When those in our local community become healthier, it's easier to prevent diseases and live a healthier lifestyle. Learn more at the AdventHealth website.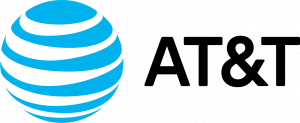 AT&T
For more than a century, we have consistently provided innovative, reliable, high-quality products and services and excellent customer care. Today, our mission is to connect people with their world, everywhere they live and work, and do it better than anyone else. We're fulfilling this vision by creating new solutions for consumers and businesses and by driving innovation in the communications and entertainment industry. Learn more at the AT&T website.
CENTRAL FLORIDA REGIONAL HOSPITAL
The Central Florida Regional Hospital team is committed to quality in everything we do to care for our community, from the care we provide our patients every day to information, screenings and programs to help our community stay healthy. We also share a commitment to caring for every patient like a member of our own family. Learn more at the Central Florida Regional Hospital website.
DUKE ENERGY
Duke Energy makes life better for millions of people every day by providing electric and gas services in a sustainable way – affordable, reliable and clean. We are the largest electric power holding company in the United States, supplying and delivering energy to approximately 7.2 million U.S. customers. We have approximately 57,500 megawatts of electric generating capacity in the Carolinas, the Midwest and Florida – and natural gas distribution services in Ohio and Kentucky. Our commercial and international businesses own and operate diverse power generation assets in North America and Latin America, including a portfolio of renewable energy assets. Learn more at the Duke Energy website.
FAIRWINDS CREDIT UNION
FAIRWINDS Credit Union is a financial institution committed to exceptional member experiences that offers products and services that promote healthy saving and spending habits, providing its members the freedom to go further.
As a partner on the journey to financial freedom, FAIRWINDS encourages members to save more, eliminate debt, build wealth and live generously. The institution complements its mission of inspiring generosity through the work of its FAIRWINDS Foundation, which supports organizations that improve lives through financial well-being. For more information, visit the FAIRWINDS Credit Union website.
FLORIDA BLUE
We're here for the people of Florida with every aspect of their health and wellness—from the major challenges to the everyday moments in between. Our mission—helping people and communities achieve better health—is our reason for existence. It sets us apart from our competitors because we're committed to making a difference, not just for our customers, but also for the communities they call home because Florida is our home, too. Learn more at the Florida Blue website.
GRAYROBINSON
Founded in 1970, GrayRobinson is a full-service law firm providing legal assistance across the state of Florida. With nearly 300 attorneys and 12 offices throughout Florida, GrayRobinson proudly provides legal assistance for Fortune 500 companies, emerging businesses, lending institutions, local and state governments, developers, entrepreneurs and individuals. GrayRobinson has continued to stay ahead of the curve with a firm commitment to creativity and innovation. Learn more at the GrayRobinson website.
HYLANT
Since 1935, Hylant has delivered a full range of customized, cost-effective insurance brokerage and risk management solutions that fit a wide variety of client needs. Understanding that every business has a unique organizational blueprint, Hylant has developed a number of dedicated practice groups to offer specialized service in a variety of industries and needs, such as executive risk, property and marine, aviation, medical risk, and international coverage. Learn more at the Hylant website.
ORLANDO HEALTH SOUTH SEMINOLE HOSPITAL
South Seminole Hospital is located in scenic Longwood and delivers a full range of healthcare services to the residents of Seminole County. Our team is dedicated to offering quality healthcare services and programs to meet the needs of our community. We use the latest equipment, perform the most advanced medical procedures and offer prevention, wellness and community outreach services.  Learn more at the South Seminole Hospital website.
SEMINOLE STATE COLLEGE
Seminole State College of Florida is a full-service education provider, offering five bachelor's degrees; two-year college-credit degrees (A.A., A.S., A.A.S.); specialized career certificates; continuing professional education; adult education; and an array of culturally stimulating events and timely guest speakers. If you're a recent high school graduate just beginning your educational journey; a professional seeking training to change careers or upgrade your job skills; a community member looking to enhance your quality of life through adult education classes; or someone who's searching to learn more about a special interest, Seminole State is here for you. Learn more at the Seminole State College website.